RTOWN's 2nd Annual Company Retreat Wrap Up!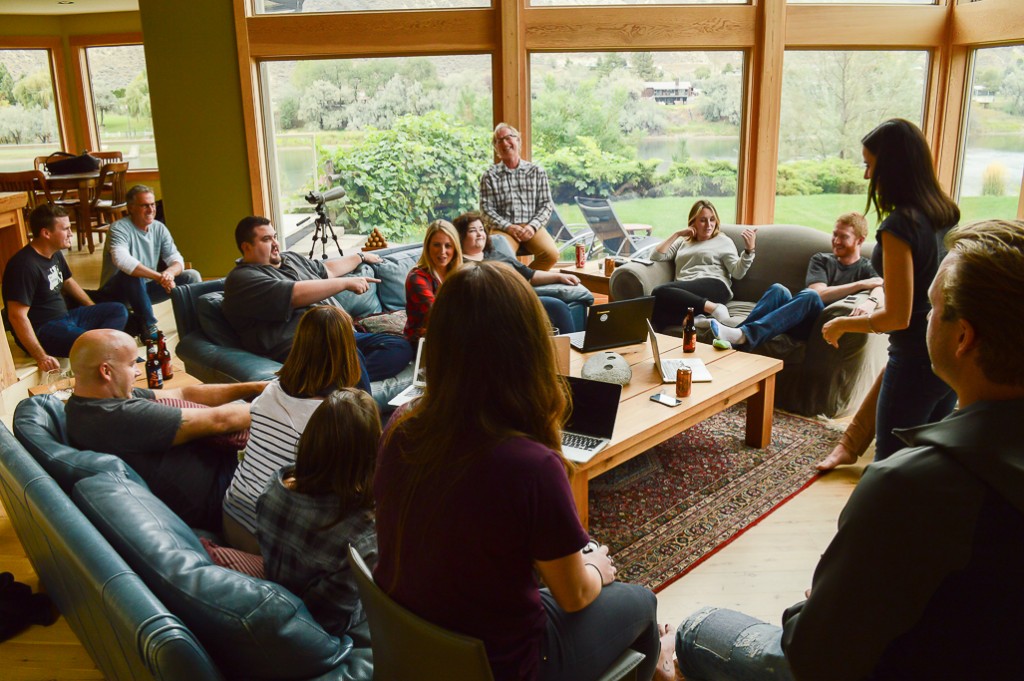 This past weekend will definitely go down as legendary in RTOWN's book. Our awesome team just wrapped up our 2nd Annual Company Retreat. We spent two days being ridiculously spoiled at the Lazy River Bed & Breakfast in beautiful Kamloops, BC. With the gorgeous river adjacent grounds, immaculate quarters, tons of good food and wine, a shaggy dog named Ella Fitzgerald, and a one-eared cat dubbed Chardonnay – we couldn't ask for a better setting for some serious team bonding time! There were coffee (and beer, let's be real here) fuelled brainstorming sessions, laughter filled team building exercises, delicious and rowdy dinners, and plenty of evening dance-offs to burn all the calories! Good thing too, as there was an inordinate amount of Chicago Mix popcorn consumed- whoever came up with that stuff (read: food crack) is seriously a genius.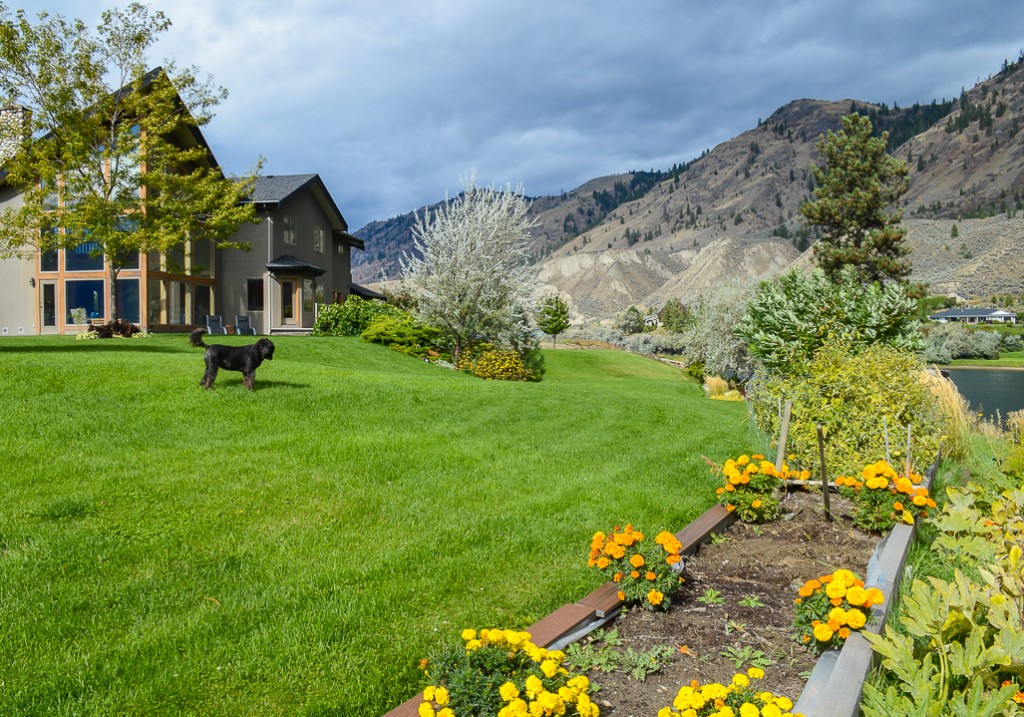 Aside from all the obvious fun, the team spent lots of time collaborating, discussing, and innovating even more effective ways to foster our central mission – to help local businesses achieve visibility, growth, and social sphere equity in a way that is consistently aligned with our core values. The zeitgeist of our company has always been firmly centred around values such as non-negotiable trust, remarkable client experience, continually uncovering a better way, surplus for purpose, and team over individuals. These drive our custom designed client marketing strategy, our hiring choices, and all of our internal processes. We are a people oriented bunch – we realize it's the people and their unique contributions that make up not just our talented team, but the awesome teams of all the businesses that we are fortunate enough to assist.
RTOWNers are to-the-bone passionate about supporting local economies through fostering small business growth. We know what it takes to sustain an owner started and operated venture – it's a 24/7 challenge of planning, executing, maintaining cash flow, retaining employees, looking at balance sheets – and we realize that quite often it's the marketing efforts that can fall by the wayside. However, these are crucial to succeeding in any marketplace, and this is where we can help. We are proud to provide business owners with seamless, affordable, and growth generating digital marketing solutions that are fully catered and representative of their brand. Our job is to understand our clients' unique selling proposition, and convey it in the digital realm with a high degree of personal service.

Maintaining an attractive and SEO oriented website, keeping on top of your online reputation, nurturing your social networks, and creatively telling your story through visual mediums are all incredibly important in current marketing ecosystem. We know we have a highly effective suite of products with an expert and caring team behind them to help our clients facilitate all of the above – our testimonials speak for themselves! However, we also realize that in today's extraordinarily fast and technology driven world, it's crucial to stay on top of the game as far as speed of innovation and quality of service is concerned. Making sure our company's ethos and framework remains inventive yet consistent is exactly what we were up to (aside from all the roof raising shenanigans) during our very memorable retreat. Get togethers like these do wonders for stoking passion, aligning values, and almost inducing euphoria! We can confidently say that our growing crew is poised and equipped to handle the amazing growth we've been experiencing. Just take a look at our team photo – this is the kind of enthusiasm you can expect from us when it comes to your business! We want every town to be RTOWN!
Written by: Marta Mikolajczyk
Photo Credit: Marta Mikolajczyk