Affordable. Beautiful. Customizable.
Designing a website can be overwhelming. RTOWN makes it easier. From earning top search rankings to attracting new visitors, RTOWN brings you a professionally designed and fully customized business website. The result? Your website does the hard work for you: attracting qualified online leads.
Get an RTOWN website for as low as $125
Intelligent Websites: Product Features
We provide a personalized experience to web design with three web packages that can be catered to your specific business needs.
Presence: Design-centric
Establish a modern online presence regardless of whether you have an existing site or if your company is new online.
This web design package takes your website from responsive to smart responsive with a beautiful website optimized for desktop, tablet and mobile devices.
Not only are these sites eye catching, they're built with a full back-end and built-in analytics. Once launched, you will know where your web traffic is coming from and which keywords drive the most hits to your virtual storefront. Pretty powerful stuff!
Order Today: 5-Page Responsive Websites starting at just $125!
Visibility: SEO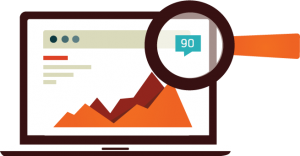 We ensure that your website will get found by, and perform well on search engines. Following a full service SEO consultation, our web design team will craft fresh and compelling content that drives both ranking and conversions.
Each quarter, our marketing consultants refresh your website's organic presence with updated copy and keyword optimization to maintain your Google placement.
Performance: SEO & SEM
Why choose a website with SEO & SEM built-in? This powerful combination brings you immediate results by driving traffic to your website from the moment we press play.
See what's included in our cohesive and effective Performance Package: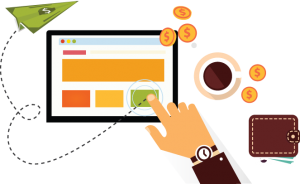 SEO: Secure top placement on Google with search-friendly content containing industry-specific keywords.
SEM: Our full-service solution includes keyword selection, ad copy, campaign set-up, and bid management. We then design consistent offers for your target market on landing pages that convert.
Paid Search Budget Estimation: Our unique planning tool helps you select the right budget to get a defined ROI for online ad spend.
ROI: We work with you to set target goals based on your website needs and report on the results each month.
Proven Data: Our reporting dashboard gives you a granular level of detail to show you where leads come from and how they've been acted upon. From emails to click-to-call tracking, all of the activity on your account is summarized in this centralized dashboard.
Performance Summary: See the number of times you ads were shown, the amount of clicks on the ads and the average cost per click. View the amount of calls received through the phone number displayed across your RTOWN website and on your Google ads. Better yet, listen to those calls to learn more about the leads delivered through your business website.

Get your Intelligent Website in less than two weeks!
RTOWN provides a proactive approach to improving your online presence through proven performance and delivered value. Contact us today to for a free website audit or to speak to a Digital Marketing Specialist about your specific website needs.